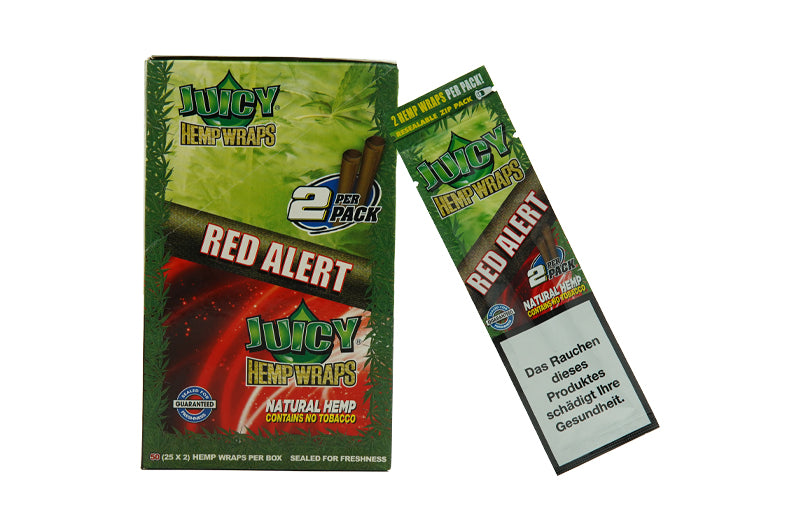 Juicy Jay OG Wraps
In stock
rolling paper
Juicy Jay
PRODUCT DESCRIPTION
Juicy Jay has a wide range of flavoured cigarette papers, rolls, and cigar blunts in the market. Each flavoured blunt of Jay's is nothing but a little beast that can give you a trippy trip. The Juicy Jay OG Cigar Blunts have unique flavours that smell and taste different to every smoker. These blunts are made up of organic OG with zero percent tobacco or nicotine for the once who want to kick off tobacco. Each blunt by Juicy Jay is made from a triple-dip flavour system, that gives cigar blunt paper a flavour for every smoker to enjoy and smoke. These amazing flavored OG blunts are available in different fruity and crazy flavors.
PRODUCT DETAILS
2 Piece in each Pack

Assorted Flavors

Made out of Triple dip Flavour System

Made of Pure OG 

Natural Sugar Gum

Burns Slowly and Evenly

Resealable Zip Lock Pack
SPECIFICATION
Wraps per Pack: 2 Wraps of pure OG to enjoy the smoke.
Assorted Flavour: The Juicy Jay blunts have a wide range of flavors varying from different fruity flavors to some crazy classic flavors. The flavored OG blunts are available in Purple, Red Alert , Blue, Tropical, Manic, Original which have a crazy mixture of different flavours that can leave you stunned, as every person who smells them gets a different essence. The flavour in these cigar smoking blunts enhances your smoke while Litting up your smelling senses.
Triple Dip Flavour System: Juicy Jay has a great technique of making their smoking blunt wraps so juicy and tasty. These OG cigarette smoking wrap blunts are processed with a triple-dip flavour system, in which each cigarette blunt paper is dipped in the flavour and soaked to infuse the taste for an extraordinary smoking experience.
Made of Pure OG : Juicy jayproduces all it's smoking rolling papers and blunt wrap paper out of natural fibres, which are environment-friendly. Each of the Juicy OG Wrap blunts is made up of Pure OG , which gives every smoker a better smoking experience.
Natural Sugar Gum: The gum line used in flavoured blunt wrap paper is naturally extracted from plants.
Burns Slowly and Evenly: The cigar blunts have a quality of burning slow and even, as they're thicker than Rolling papers and has a rough texture all over, which gives smoker enough time to enjoy and finish the blunt.
Resealable Zip Lock Pack: The pack contains two blunts, which, once opened, can be ziplocked in the resealable pack. This zip-lock pack helps in maintaining the freshness and flavour of the left blunt.
Returns Policy
Idukkigold.shop accepts returns on all un used products within seven days of the delivery date. A full refund for the purchase price will be issued when the item has been returned and approved for re stocking. Shipping and handling fees are non refundable and buyer is responsible for any return shipping fees incurred. Idukkigold.shop is not able to accept returns, exchange or offer full or partial refunds for products that have been used. Please inspect all items prior to use, once used they cannot be returned for any reason.
Shipping
Idukkigold.shop does not offer shipping to third parties as gifts or otherwise. We are only able to ship our product(s) to those who have purchased it and agreed to our terms and conditions.
For international orders idukkigold.shop does not guarantee that customs will not confiscate the products ordered by you. If in the unlikely event your package is we will not refund any payments to you, and a reshipment of your order will not be possible. You are solely responsible for knowing the import restrictions on any of the products that you order and that may apply in your country of delivery. .